2 Reasons Why Nigeria's Muslim Association Is Upset Over Odunlade Adekola's New Film
A Muslim association named Taawunu Human Rights of Nigeria (TOURIST) has vowed to deal with the Nigerian Yoruba actor, Odunlade Adekola, over what they describe as blasphemy against the Islamic religion.
The association made it known that Odunlade Adekola had ridiculed the Islamic religion through the choice of the story that he used in one of his new films, which he titled "Iku ni", which means "death".
According to BBC News Yoruba, the association claims that Odunlade Adekola has resolved to dent the image of the Islamic religion through his new movie. However, there are two major reasons that the association proved to be what led to their anger over the movie that I shall share in turn: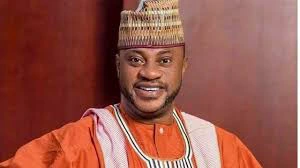 1. According to the source, the Muslim associations are angry as the actor, Odunlade Adekola, portrayed a bad image of the Islamic attire which most Muslim women put on to differentiate themselves from other women, because the clothes are mostly used, according to Islamic belief, to cover the bodies of women whenever men appear. 
However, Odunlade Adekola did not portray that in his movie, he was trying to depict something that amounted to blasphemy and that got the Muslim association exasperated.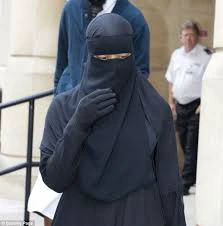 A suggested picture of the Islamic feminine wear
2. According to the association, Odunlade Adekola failed to understand that anything contrary to what religion preaches is against the religion's beliefs. Therefore, Odunlade Adekola was conveying another meaning to the public through how he portrayed the Islamic religion. The association made it clear that the general public will never see the reason why Muslim women put on the attire again. It is what Odunlade Adekola portrays that they will be looking at, which is absolutely sacrilege.
In conclusion, the association has warned him never to release the film, saying that if he releases the film, they will not tell him what they will do to him, and they will not even take him to court. However, he will not like what they will do to him.
SORRY GUYS, DUE TO THE CONTENT IN THE VIDEO, WE CAN'T POST THE VIDEO HERE, SO KINDLY CLICK HERE TO WATCH IT NOW